Cooking & baking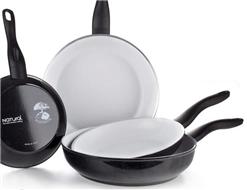 The foundation stone of any kitchen and household is high quality kitchenware for everyday use, whether it involves frying, baking, stewing, grilling, or other food preparation methods. 
BANQUET products form an indispensible part of this essential cookware for housewives, professional, as well as amateur cooks.
The wide assortment of cookware includes ranges made of both modern and traditional materials that come in many combinations, sizes, and shapes.
---
Pots & Pans

Pots and pans represent a group of products that play a leading role in every kitchen. BANQUET brings you a comprehensive collection of pots and pans that are available in sets or separately. They are made of cutting-edge materials and their design respects the latest trends. Stainless steel belongs among popular materials used for pots and it may be found in many BANQUET collections, e.g. Matte Line, Akcent, Cassida, etc. Hand in hand with different lid design and handles made of various additional materials, these state-of-the-art pot materials contribute to creating elegant cookware sets, which are quite practical, easy to maintain and which may be used with most modern cooker boards. Other highly demanded pot materials include, for example, enamel steel or cast aluminium with an anti-adhesive surface. BANQUET pot sets feature traditional, as well as pressure pots, which are made of premium quality materials, durable, safe and easy to maintain.

 

      
---
One can hardly imagine cooking without top quality pans. BANQUET pans satisfy all the requirements of customers on this product type. Despite their low weight, they are quite solid. And thanks to their first-rate cast aluminium body, they conduct heat quickly and effectively and they are endure high temperatures. Ergonomic handles were designed to provide maximum comfort and easy handling. No matter what pan you choose, whether with a ceramic, titan or multi layer anti-adhesive surface, you will always find an abundant selection of colours, shapes, and sizes among the BANQUET pan collections.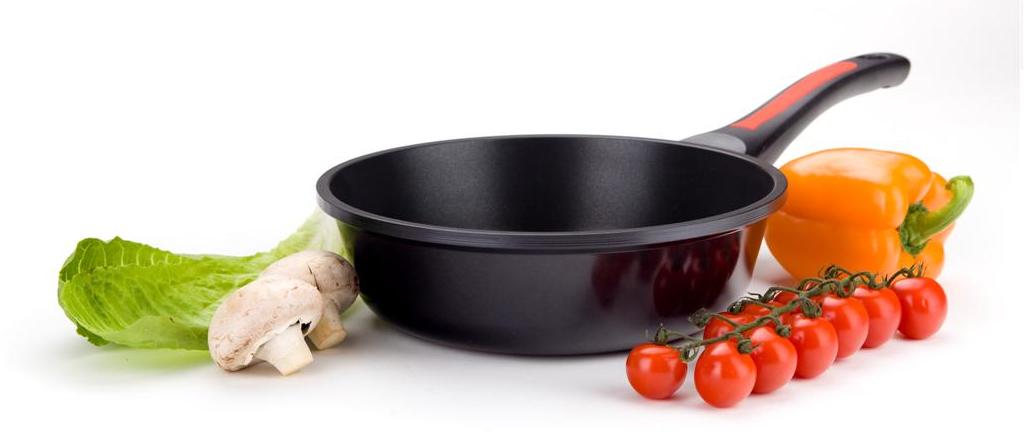 ---
Baking Pans & Baking Moulds 

Baking pans and moulds belong to essential kitchen utensils in households, as well as in the more demanding environments of restaurants, canteens, bakeries, etc. In this product category,  BANQUET offers a large assortment of professional quality cookware, such as, for example, stainless baking pans, carbon steel baking pans and trays, baking moulds made of both traditional and modern materials. A fundamental role undoubtedly pertains to baking moulds, which are made of ceramics, carbon steel with an anti-adhesive surface, or silicon. The evermore-popular silicon moulds are easy to maintain and store, they do not absorb any flavours or smells, and they endure temperatures of up to 250°C. Their anti-adhesive properties do not weaken with frequent use. Anti-adhesive baking moulds and pans may be complemented with a practical plastic lid allowing direct storage. We should not forget to mention baking pans and moulds made of cooking glass, which also belongs among traditional materials in the world of gastronomy. Under the BANQUET brand, you will find baking pans with transparent cooking glass lids in many shapes and sizes.


   
---
| | | |
| --- | --- | --- |
|                                     | | |